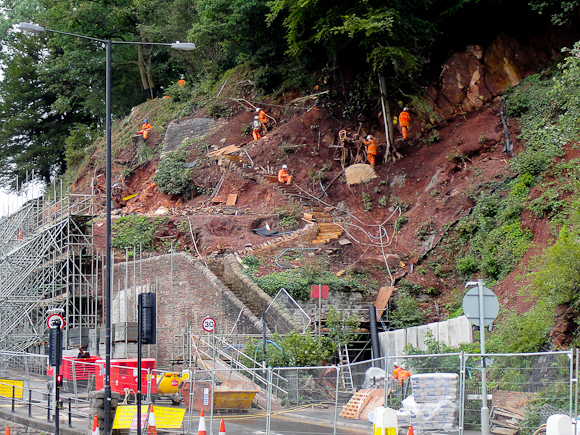 After my last somewhat dispiriting post, some good news. I've been making an effort to get back into the habit. I've not suddenly turned into the kind of jogging ninja I was fantasising about back then (shame, as The Jogging Ninja would be a good name for a blog) but I have at least got out there and got running. Thanks to everyone here and on Twitter for the words of encouragement and advice.
My plan does seem to be working, though it's not all been that joyful. First of all I convinced myself to get out of the door by going for a tiny 3K jog. That at least got me back on the street, though it actually felt quite tough. Then I tried to make sure I went for at least one run within the next seven days, and got out for a slightly longer run. Though I'm not sure how much longer, because RunKeeper stuffed up, and completely lost its GPS fix about halfway through. Grr. And that run didn't feel that great, either, and I even slowed to a walk in a couple of places because I didn't really feel like I had much stamina.
On both of those runs, I felt tired, and quite achey, especially in the left hip.
But, third time's the charm, and all, and today I got out and the running was much better. I went out thinking I'd do 5K, but was feeling so good halfway through that I pushed on and made it six. It felt like I could easily have done more, but I don't want to push it too hard and put myself off by being too sore tomorrow. I think this is probably down to getting more sleep and being careful with what I've eaten for the last few days — more energy. Also, it being a weekend run rather than midweek probably helped.
Today's jog was pleasant, I didn't ache, and it was just what I needed to help me back into the habit. I even passed a whole bunch of construction workers rebuilding bits of Bridge Valley Road, which gave me a useful title for this post 🙂
So, I'm getting back into it, albeit slowly. Going to try to get out for a mid-week 5K on Wednesday to keep up the momentum…